Good morning friends! Happy Thursday! I pray you all had a wonderful Thanksgiving holiday with your family and friends near.
Mine was busy but very satisfying.
I was able to decorate and unveil my church's Christmas stage last Sunday and I think it is safe to say it was a huge success. I can't wait to share the images and How to's with you in the very near future!
So, what's up today?! It's rainy and wonderful here today! So you can understand why I was excited to share all your Christmas DIYS from our last party! Thank you and congratulations!
Carrie from Curly Crafty Mom's
DIY Farmhouse Mini Rolling Pins
are adorable and she made some festive Christmas Color ones too!
Michele from Hello Lovely shared one of my favorite things to do with her post "
Smells Like Christmas!
" She's even got a few wonderful scents I haven't tried!! Be sure to try this in your house this Winter!! You will be so happy to walk into your home when you have a pot like this on your stove!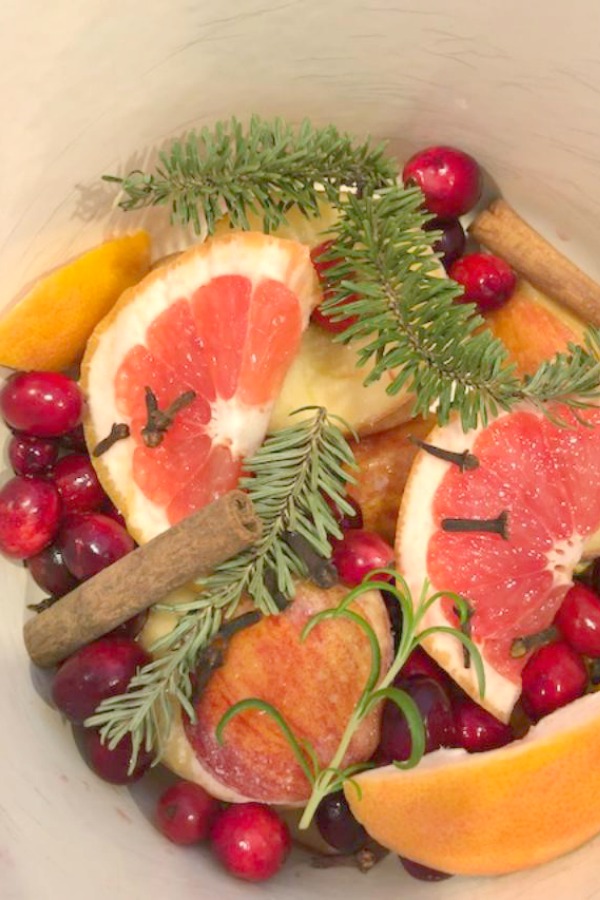 Debbie from Debbie Dabbles Christmas Blog shares her beautiful Wreath Redo
Don't you just love making your own wreaths?! Such a great and festive form of Holiday expression! Nicely done!
Rachelle from My Hubbard Home
got really creative with her DIY Christmas
Silent Night Wood Art
! Wouldn't you like to make one of your own?!
Crissy from First Day of Home reminded us
Maria from the Krafty Planner has a wonderful post on how to manage the Holidays with her insightful writing "
9 Ways to Plan a Less Stressful Christmas
" I think just about all of us can benefit fro this advice.
Carol from Comfort Spring has some beautiful free printables and great ideas on How you and your family can share
Family Advent Activities
together. Great ideas for you and your family, especially if your kids are home on Christmas vacation and you are looking for positive ways to help your family prepare for Christmas.
Please join Katherine and I and all our wonderful hostesses for this Thursday Favorite Things party! So much wonderful inspiration! I can't wait to see what you will be sharing this week! Please check out all your hostesses!
Katherine-
Katherines Corner,
Marilyn-
Marilyns Treats,
Thank you so much for stopping by and joining me this week! I hope you'll come back again!
Many Blessings to you all,
Theresa