Hi dear friends, welcome back to the Thursday Favorite Things party. If you are one of those stuck in the below freezing, below zero, blizzard areas of the U.S. you have my deepest sympathies and heartfelt prayers for warmer weather ahead. I, honestly, cannot even imagine. However, I do love to get Cozy on these winter days, whatever the climate. There were definitely some wonderful ways to warm up, hunker down, or just warm the heart, which is the best way of all, right?
So, then, onto my Features for this week.
Michelle from Thistle Key Lane's
How To Create a Cozy Winter Bedroom
was just exactly on point and so beautifully done, I had to share to of her Cozy room! Don't you just love quilts and trays?! My go-to's for cold weather, as well.
(look at the beautiful flowers, bringing the promise of spring on dresser...ahh)
Ann from
Dabbling & Decorating's
Crissy from First Day of Home created this beautiful
Wedding Shower Tablescape
and has a lot more! Perfect weather to be inside planning and taking notes on how to do it right! I fell in love with her beautiful table setting. Isn't it gorgeous?! Now, that just warms the heart. :)
Amy from My Recipe Treasures shared her recipe for
Instant Pot Ham and Bean Soup
. This looks so yummy and warming. I must say I don't have an instant pot, but I'm pretty sure I could manage her recipe anyway. Can't wait to try!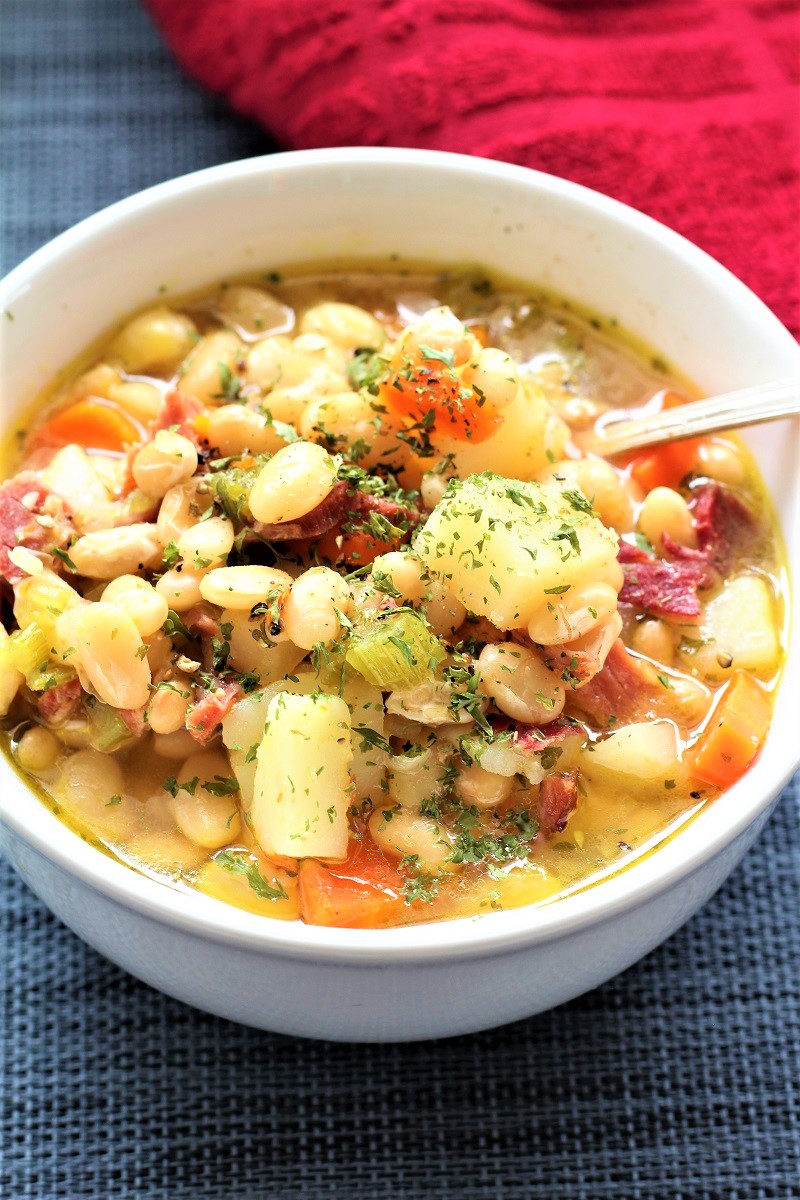 Jamie from So Much Better With Age
Valentine's Day High Tea Party
sounded just perfect for cold, wintery days at home. Who wouldn't love some tea and scones at this beautiful table?
Thank you all for sharing and making this party so awesome!
Wonderful weekend wishes to you all.
Many Blessings,
This is Us!