Hello sweet friends. Welcome back to Shoestring Elegance and to the Thursday Favorite Things party! I hope you all enjoyed a beautiful Easter weekend. I am, ecstatically, enjoying some April showers. As you may have guessed RAIN is always a good thing and a blessing here in California. I'm still working on my garden, though, albeit with my seedlings inside for now. There is something so miraculous about watching a seed sprout and grow, with the knowledge that in a few short months it will actually be providing us with wonderful, abundant food! If you are trying your hand at gardening this year, too, I highly recommend planting some sweet snap peas from seed, they grow so quickly and beautifully, it's quite a thing of beauty to see.
Did I mention I'm Container gardening this year? If you haven't heard about it, it's easy and can be done virtually anywhere! I chose to do this method, in particular, because it saves a ton of water, you're just watering your plant and not the ground! (definitely important in drought areas) or even just due to limited space. You can get a better idea with this pic! The ideas out there are endless!
With that and planning and prepping for a baby shower for my beautiful niece, I'm keeping my schedule full. New babies coming into the family are sp exciting and bring so much joy, don't they?! I'm going to meet our newest (12-week-old) blessing, my grand-niece, Sabrina, in a couple weeks. I'm so excited I can hardly contain myself! Well, that's what I've been up to, let's see what you guys are doing!
Here are just a few of your lovely shares from last week's party.
From Hello Lovely Easiest Spring Brunch Idea: Jarcuterie & a Taste of Paris How inviting is this gorgeous table?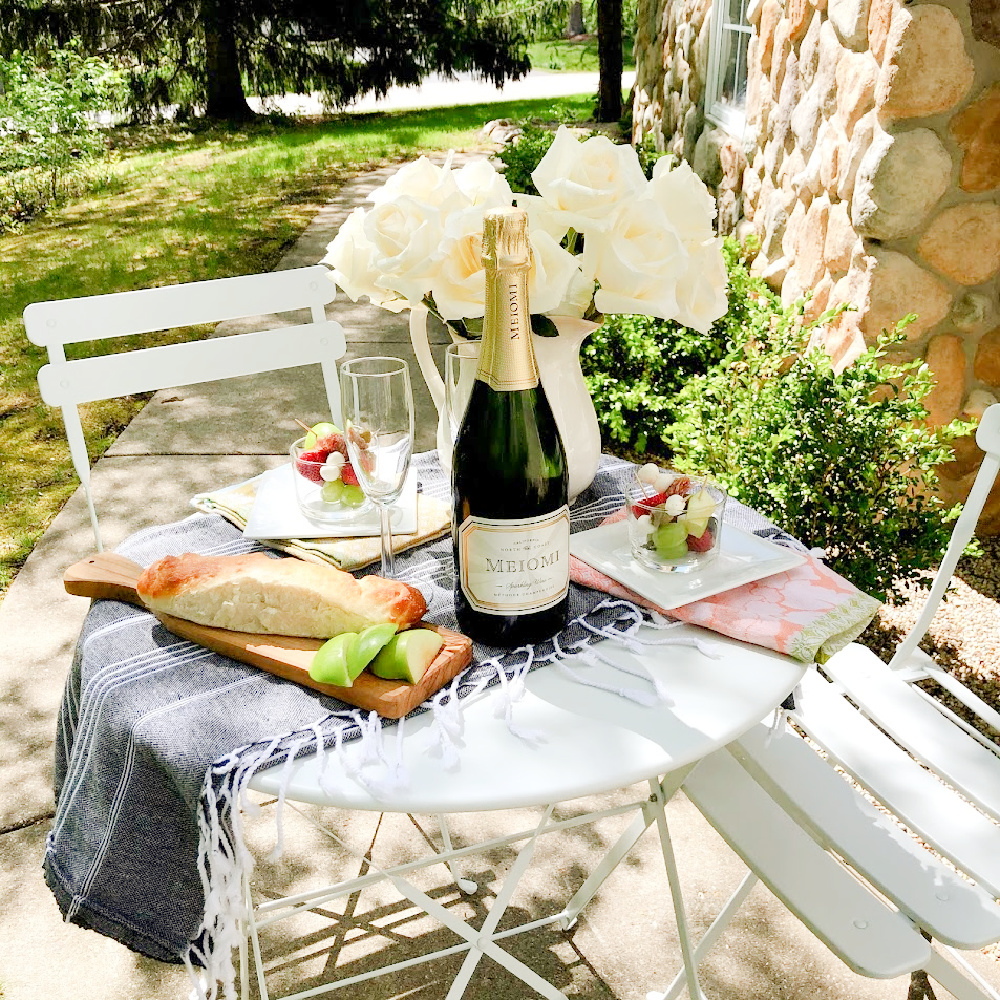 Tracey from The Kitchen Is My Playground shared her recipe for
Pineapple-Ham Tortilla Roll-Ups
, these look and sound delicious! Thanks, Tracey, I think I may have to add these to the upcoming Baby Shower menu!
Curated by Jennifer offered up her Vegan Samoas, Grain-Free & Refined Sugar-Free
That's it for me this week.
Thank you so much for spending some time with me today. Please take some time to get to know all the lovely ladies that make this party happen. Wishing you all a wonderful weekend.
Have you met your Hostesses?
You will want to get to know these lovelies, they are blog party rock stars! Please follow their blogs and social media, you will be so happy you did. They also share features every week. So, don't forget to leave a comment with your party link number. Please Pin and Share TFT with your social network and blog friends.
If you were highlighted today, please feel free to grab my new feature button and proudly display it as you like.