Hey friends, Good morning and Happy TFT to you!
I pray this finds you and your families safe and sound and free of any epidemics!
Not much else in the news, these days, is there? I know several of you, like me, are compromised for one reason or another. So, I pray you are taking every precaution.
Barbara from Matel and Table's
Setting An Elegant St Patrick's Day Table
(So Gorgeous! And...dare I say, elegant! :) )
Stark juxtaposition to the grim news, is all the gorgeous blooms and blossoms everywhere! God's reminders that He's with us, always. I wanted to shine some light on all of you that shared some of the beautiful signs of Spring to come last week.
Thank you for doing that!
Here are just a few of my faves.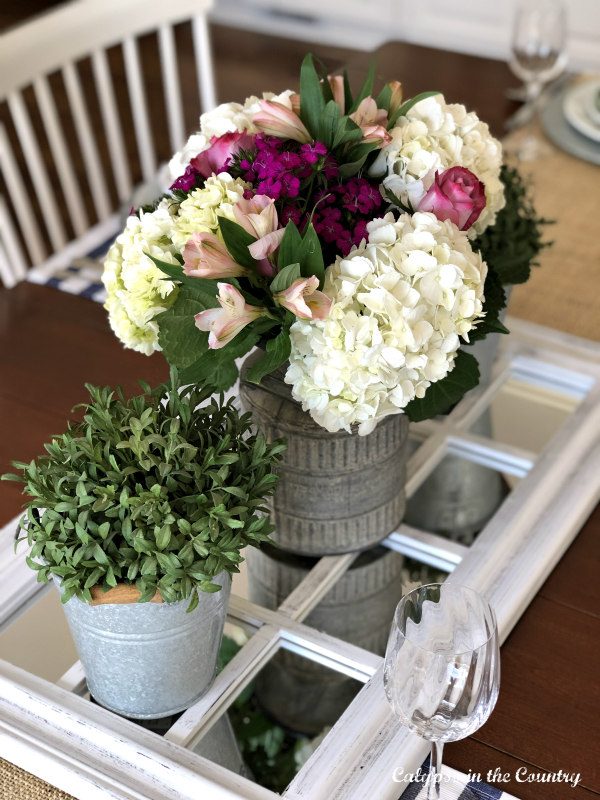 I loved Kristin from White Arrows Home's beautiful
She Shed Indoors
I think I could be very comfortable right there.
Meanwhile, Meet the Family!
You will want to get to know these lovelies, they are blog party rock stars! Please follow their blogs and social media, you will be so happy you did. They also share features every week. So, don't forget to leave a comment. Please Pin and Share TFT with your social network and blog friends.